Take a good look and see if you can remember who? what? when? and where?
APOSTLE ARTURO A. SKINNER
GOD'S 20th CENTURY CHIEF APOSTLE
APOSTLE SKINNER'S EARLY MINISTRY
THE PRAISES GOING UP, BLESSINGS DESCENDING!
APOSTLE ARTURO SKINNER &REV. NICHOLAS BHENGU
REV. BHENGU KNOWN AS THE BLACK "BILLY GRAHAM" OF AFRICA.
A FEW OF THE DELIVERANCE OFFICE WORKERS
DENNIS BEST, RUFUS JACKSON, CHARLES MINTON, RUPERT CAMPBELL, JERRY BOYD
APOSTLE ARTURO SKINNER & APOSTLE CHARLES MILES
AT THEIR ORDINATION TO THE APOSTLESHIP
APOSTLE ARTURO SKINNER BAPTIZING BELIEVERS
ASSISTING HIM ARE: CLYDE MOORE, BENNY MOOSE, COURTNEY BARRON, RONALD BROWN, JAMES EVERETT & OTHERS
THE MAN OF GOD RESTING DURING CHURCH OUTING
DECLARING THE FULL GOSPEL WITH HOLY GHOST POWER!
APOSTLE ARTURO SKINNER IN THE PRAYER ROOM
THE FERVENT, EFFECTUAL PRAYER OF A RIGHTEOUS MAN, AVAILETH MUCH!
SOME OF THE MANY DELIVERANCE USA SOLDIERS 1965
NAME ALL IN THIS PICTURED AND E-MAIL FOR FREE GIFT!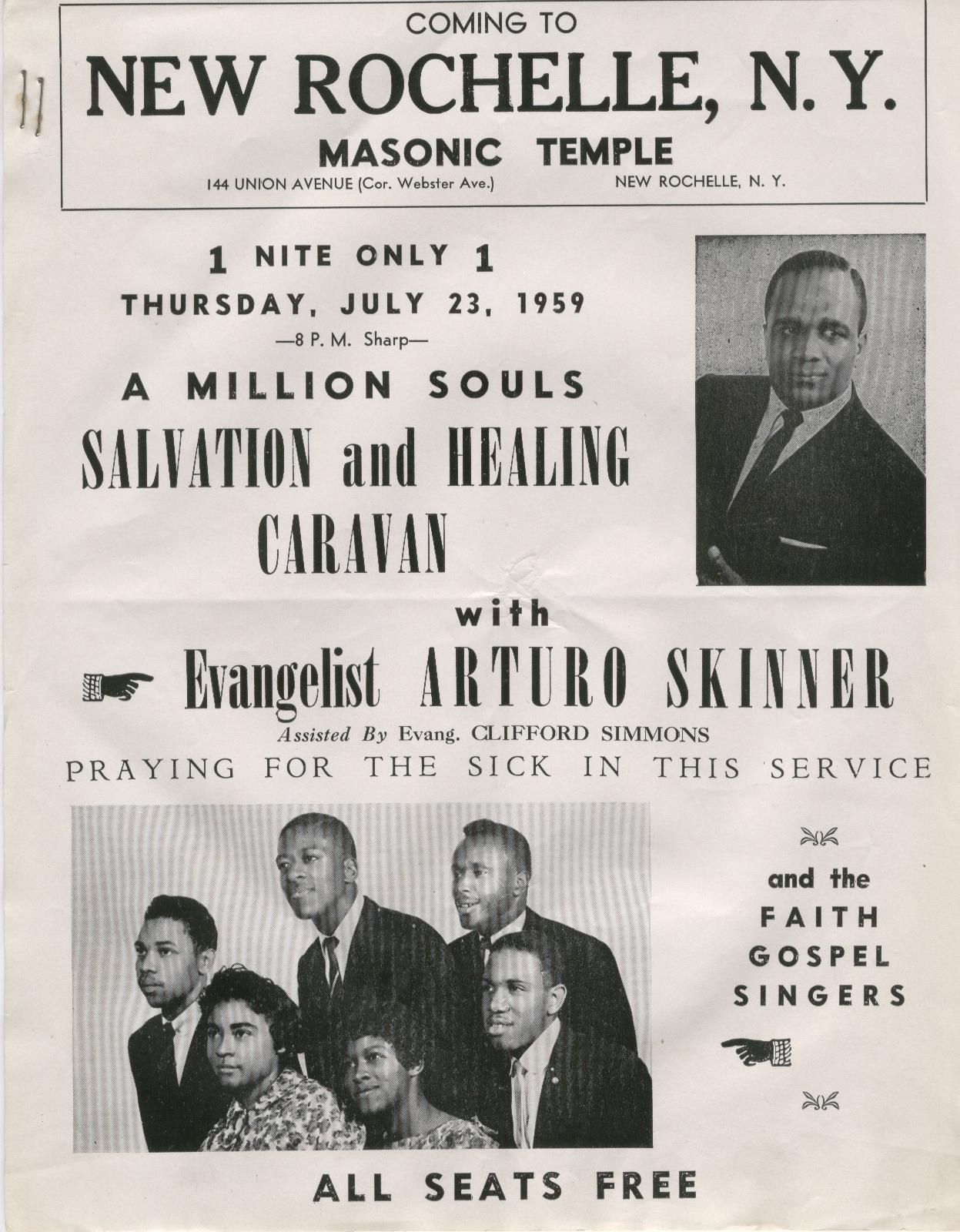 APOSTLE ARTURO SKINNER, PAUL ROBINSON & Sis. ????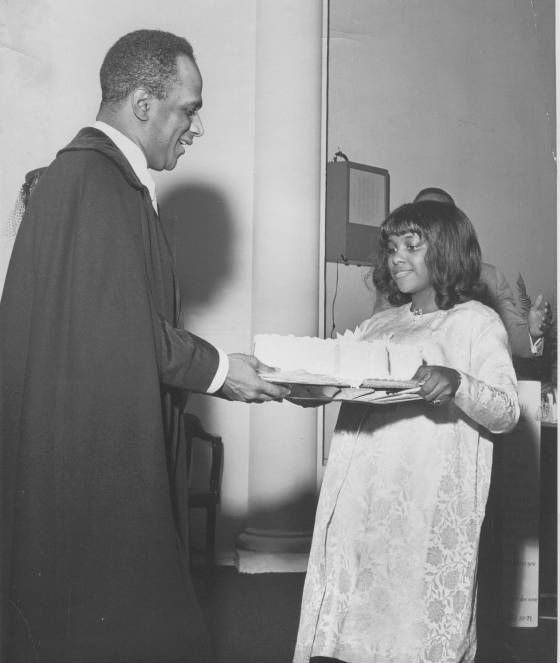 APOSTLE PRAYING FOR DELIVERANCE VIETNAM SOLDIERS
APOSTLE SKINNER LAYING HANDS ON HIS SON ALLEN SKINNER



FIRST GROUP OF JUNIOR PASTORS SELECTED BY APOSTLE
THESE YOUNG MEN WORK CLOSE BY THE SIDE OF APOSTLE ARTURO SKINNER
left to right,
top row: HOMER GREEN, RONALD BROWN, LONNIE CHRISTIAN, CLYDE PRISTELL
bottom row: HAROLD DUNN, RALPH ANDERSON, COURTNEY BARRON, IRESOME TUKES
1954 EARLY MINISTRY
SPECIAL GIFT TO ANYONE WHO CAN TELL WHO AND WERE PICTURE ?
1954 EARLY MINISTRY
SPECIAL GIFT IF YOU CAN TELL WHO AND WHERE?
EARLY MINISTRY
SPECIAL GIFT FOR ANSWER AS TO PERSONS AND BOTH LOCATIONS?
SALUTE THE DRLIVERANCE FLAG
PLEDGE TO THE DELIVERANCE FLAG
A TRUE GENTLEMAN MAN OF GOD
MINISTER JAMES KNIGHT
GOD'S CHIEF APOSTLE
785 DEKALB AVE, BROOKLYN, N. Y. OFFICE
OFFICE WORKER
OFFICE AT 785 DEKALB AVE. BROOKLYN, N. Y.
Deliverance Youth at a Deliverance Dinner Event
Where and Who, special gift given for answers!
DELIVERANCE BIBLE INSTUTE GRADUATION
CLASS OF 1964
SPECIAL BIBLE LECTURE OR MINISTERS MEETING?
DELIVERANCE EVANGELISTIC CENTER AT 785 DEKALB AVE. BROOKLYN, N. Y.
DELIVERANCE BIBLE SCHOOL GRADUATION
CLASSOF 1972 BROOKLYN
APOSTLE'S RECEPTION DINNER HONORING REV. SKINNER
HOTEL TOWERS MARCH 4th, 1963 (Partial Picture)
ARTURO TO HIS SON ALLEN
1967
1969
JR. PASTOR COURTNEY BARRON & APOSTLE SKINNER
ORLANDO, FLORIDA 1968
SIS.CARRIE, LEVI WILSON, COURTNEY BARRON, HOMER GREEN, LOUISE NICKENS, APOSTLE SKINNER
DELIVERANCE DINER
VERNICE COLLINS STEVEN HAWKINS JOYCE HOLMES
BABY DEDICATION 505 CENTRAL AVE NEWARK, N.J.
SIS. GRAHAM SIS. ANN STOREY
NOVEMBER 14, 1954
REV. ARTURO SKINNER BISHOP CEASER EARLY MINISTRY